As a retired Library Director and the mother of a Children's Librarian, I am against the censorship of books that is occurring today. I agree with the ALA Library Bill of Rights, which says "materials should not be proscribed or removed because of partisan or doctrinal disapproval."

I recently found an article on the subject with great illustrations and references. I'd like to share it with you.

…Nancy
Library boards, school boards and legislatures are becoming battlegrounds in a push to censor books. Communities are fighting back.
National Library Week in the US comes amid a period of turmoil for libraries, as efforts to censor books intensify. Visual storyteller Ariel Aberg-Riger explores the threats libraries face, their historical context and how activists are mobilizing to protect a diversity of thought.
For more on how libraries came to be a critical piece of social infrastructure, read her History of the American Public Library.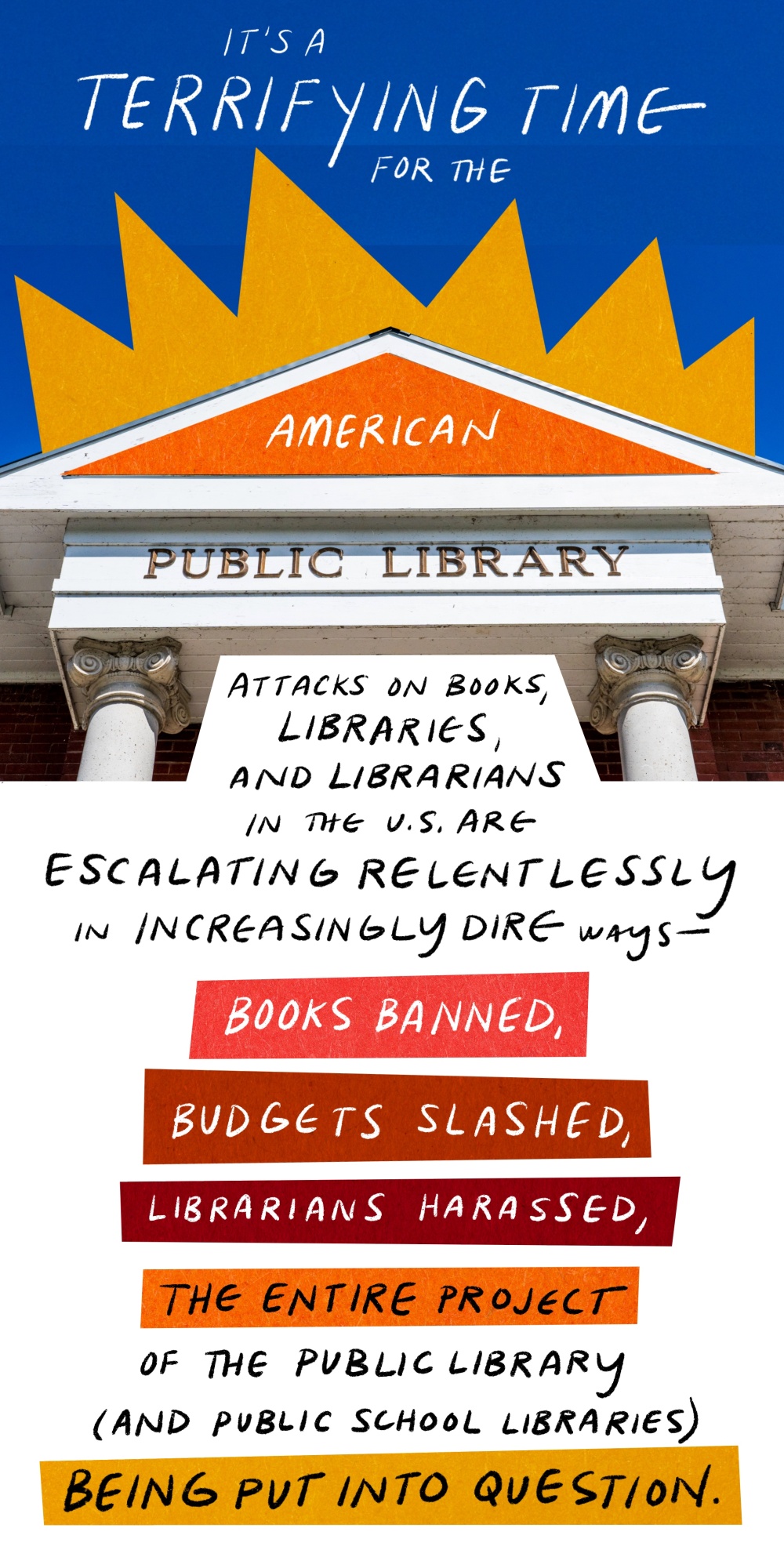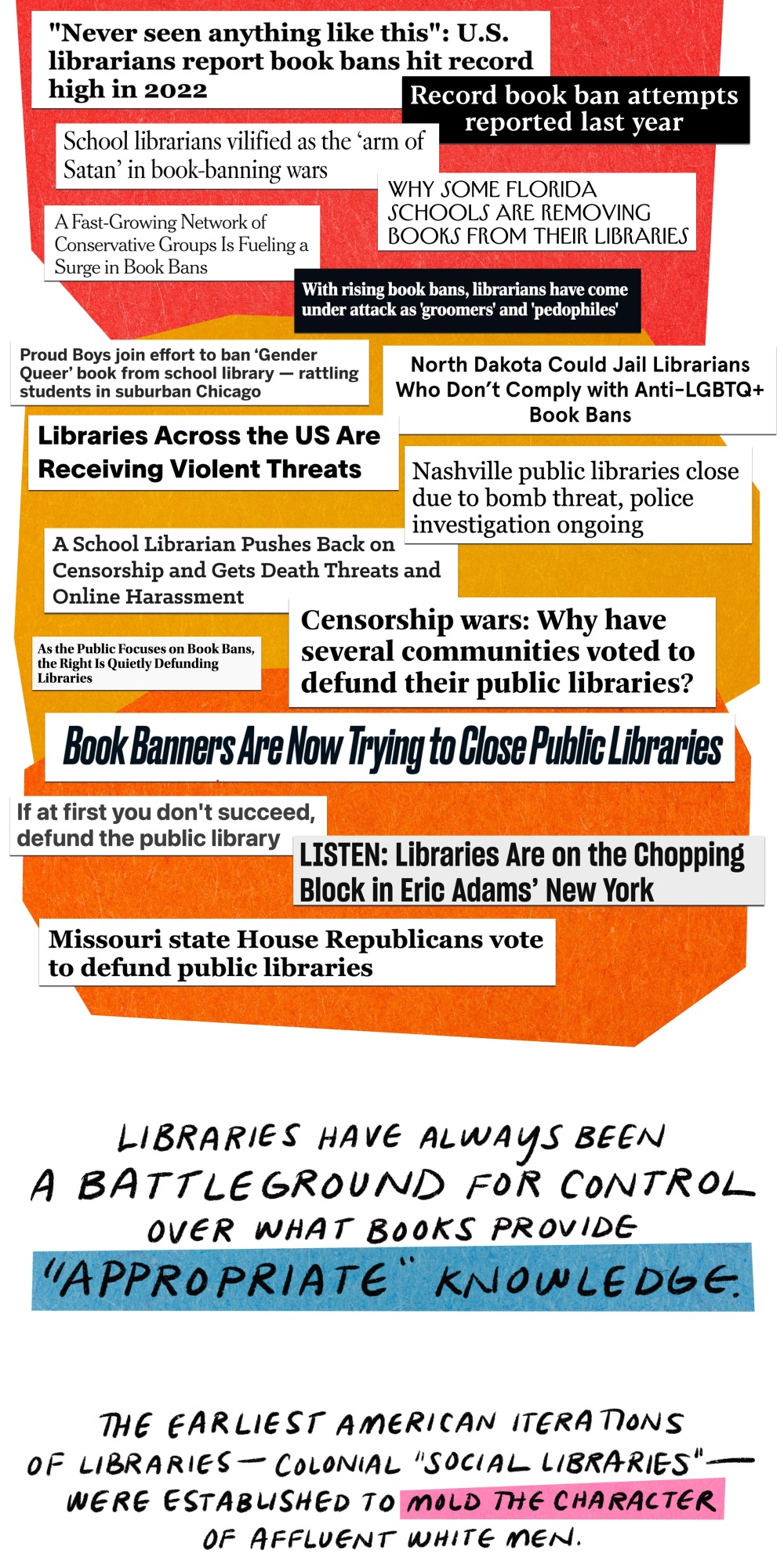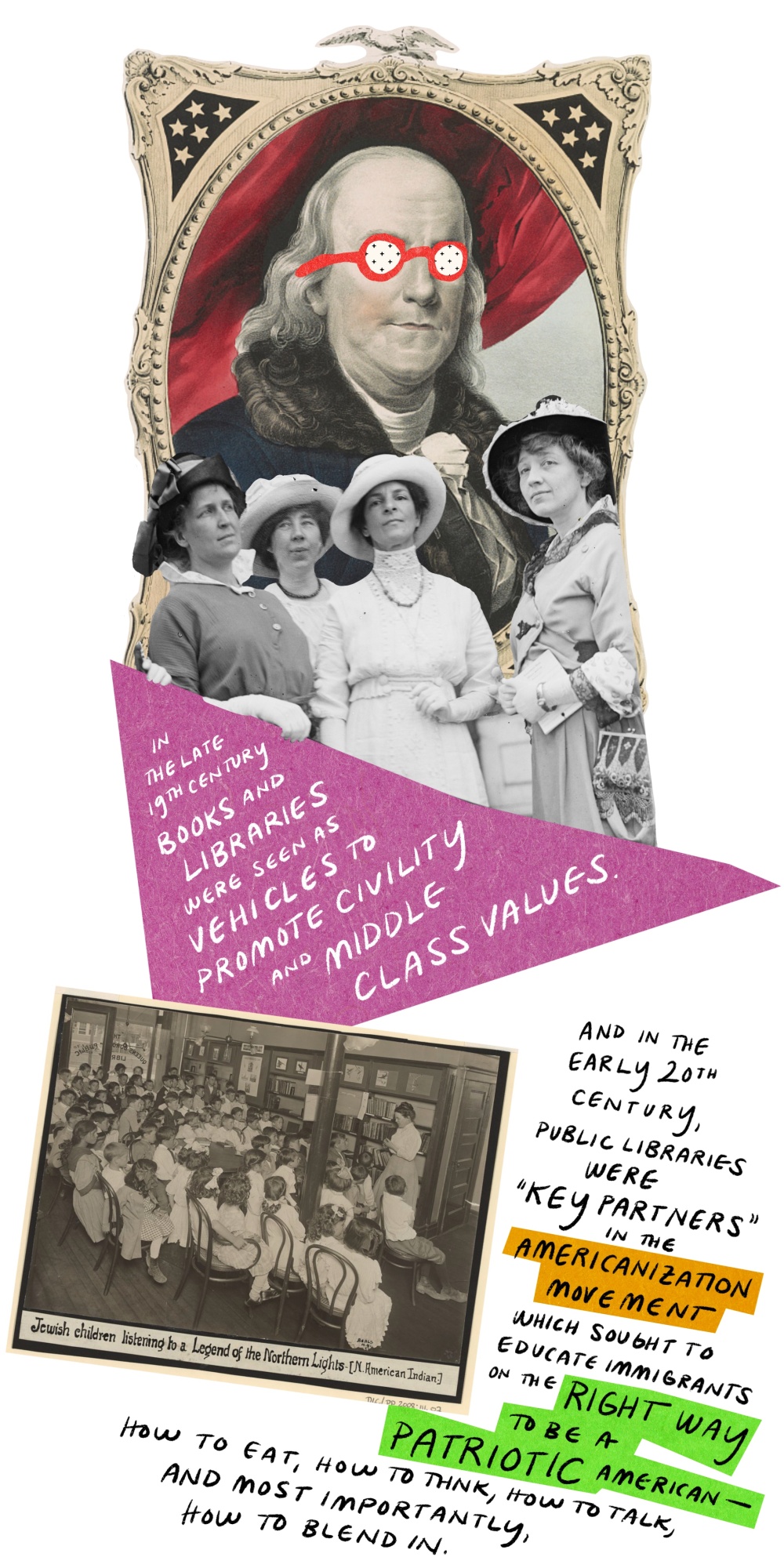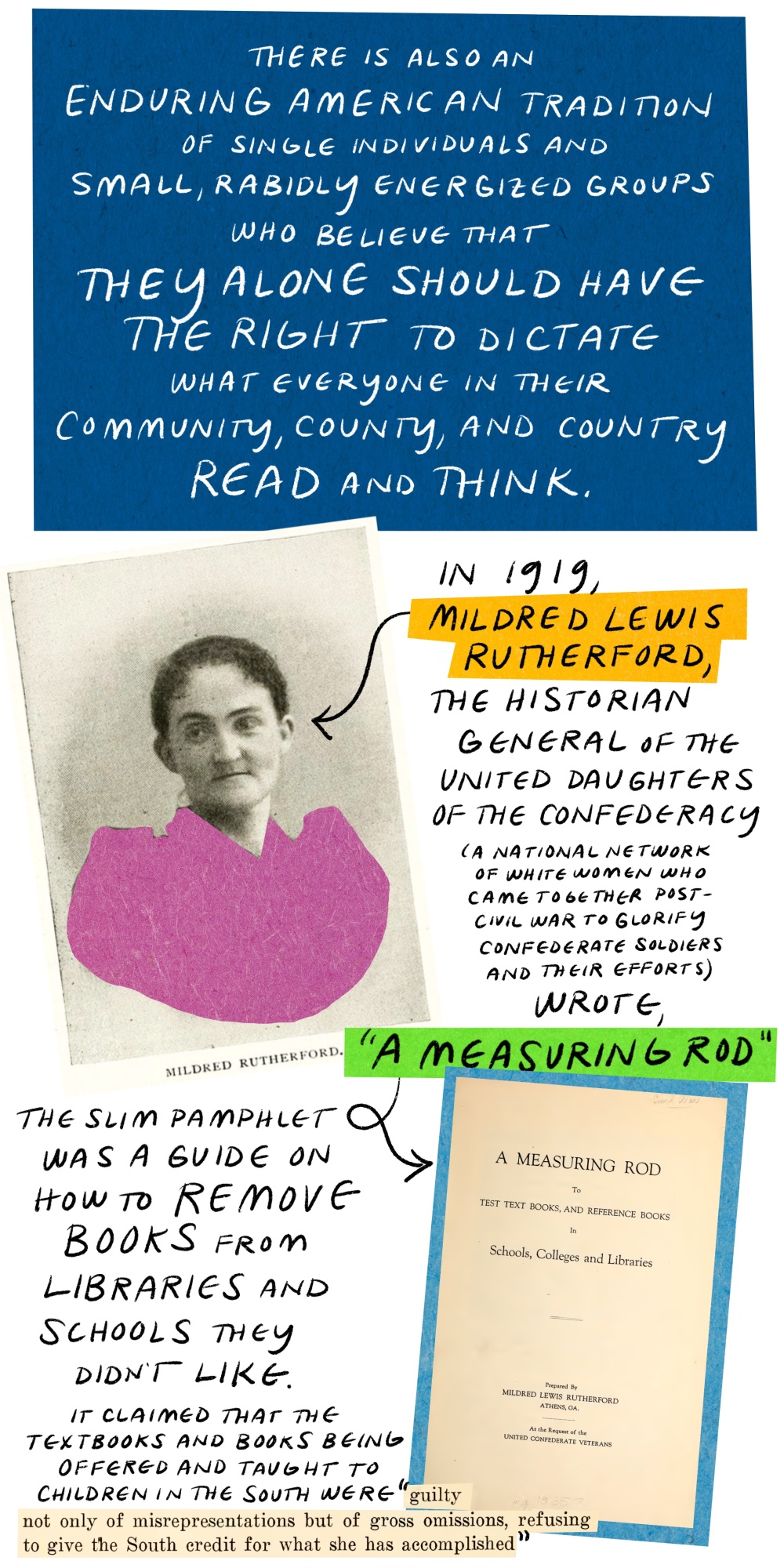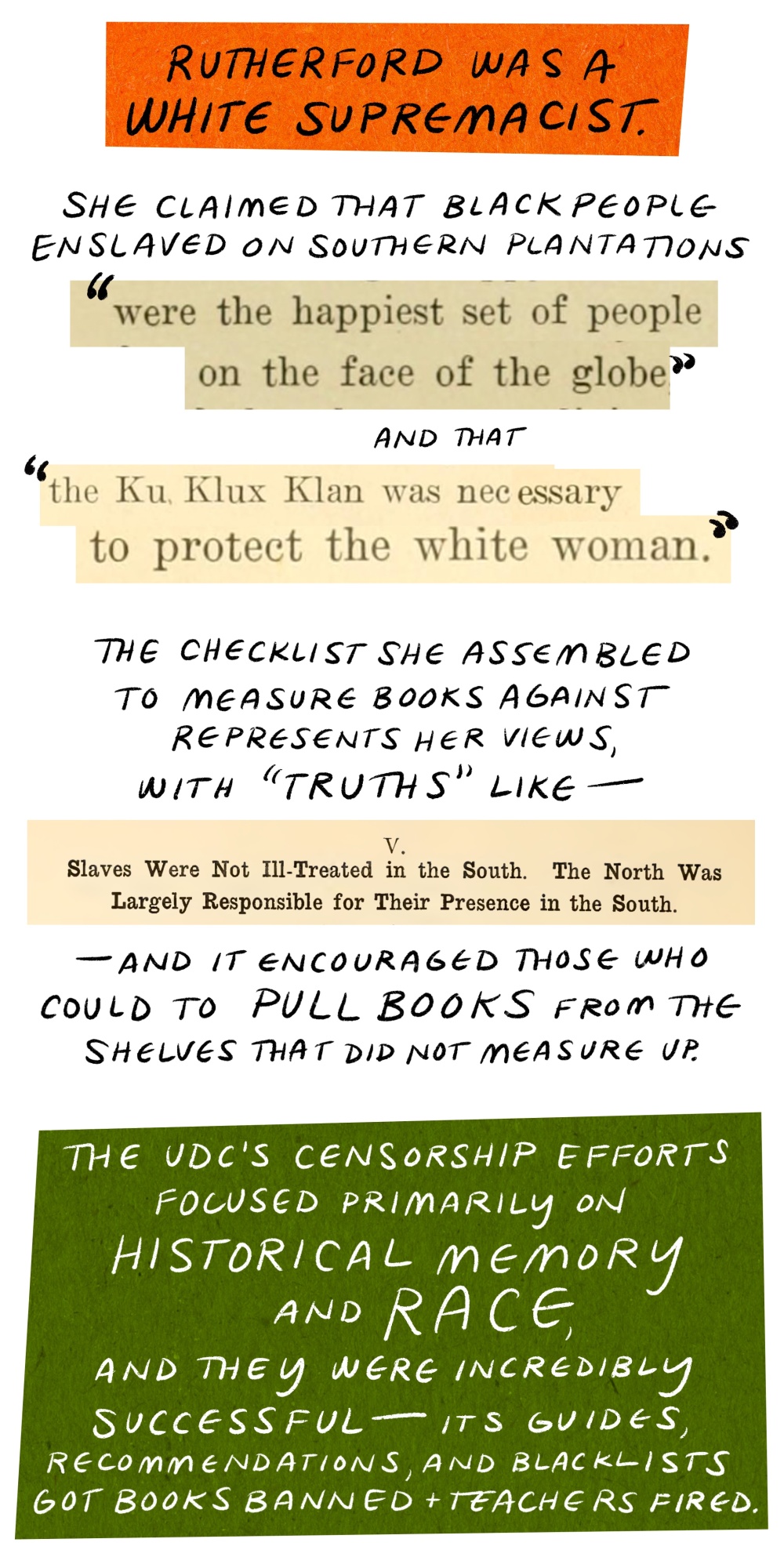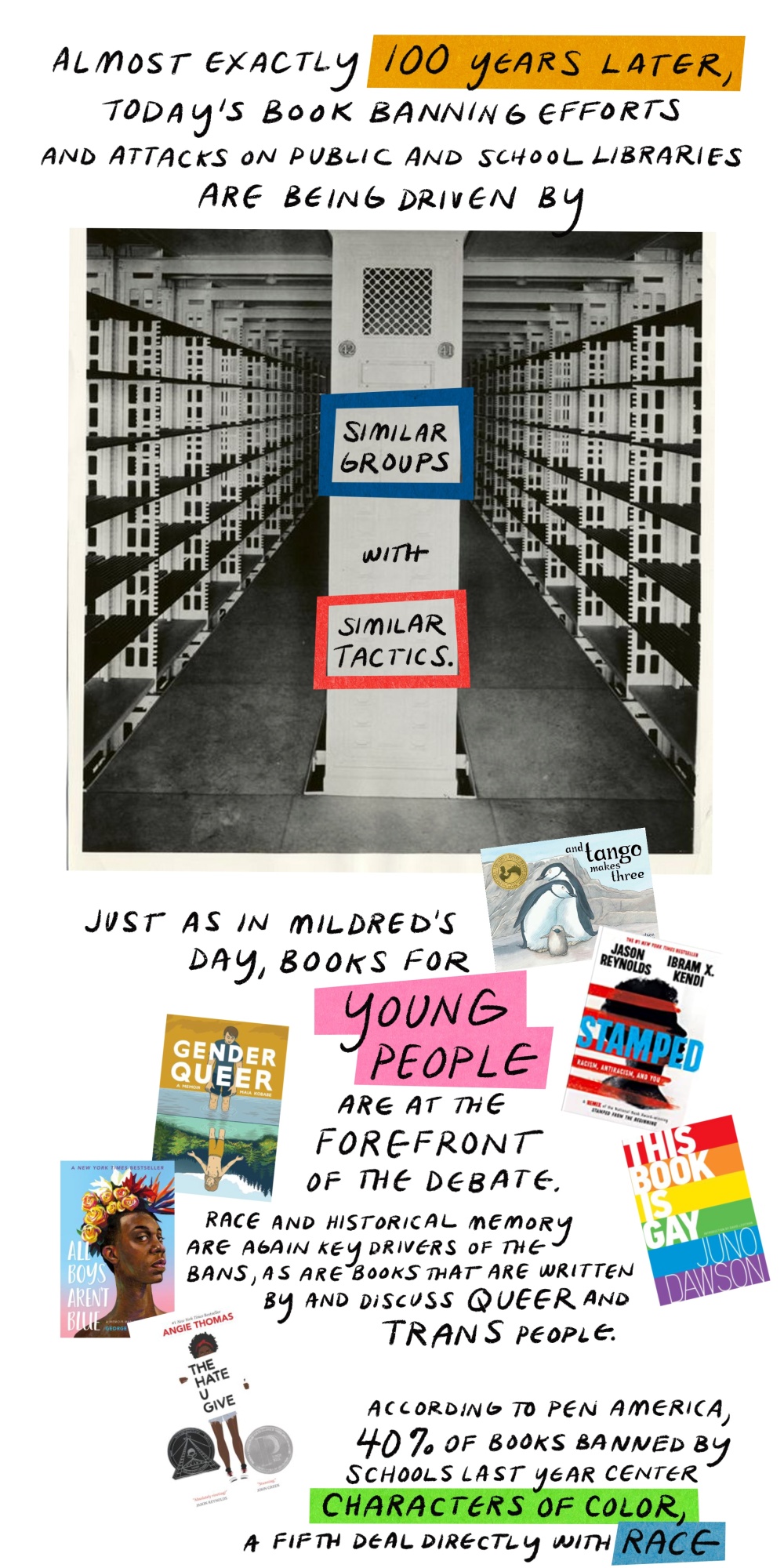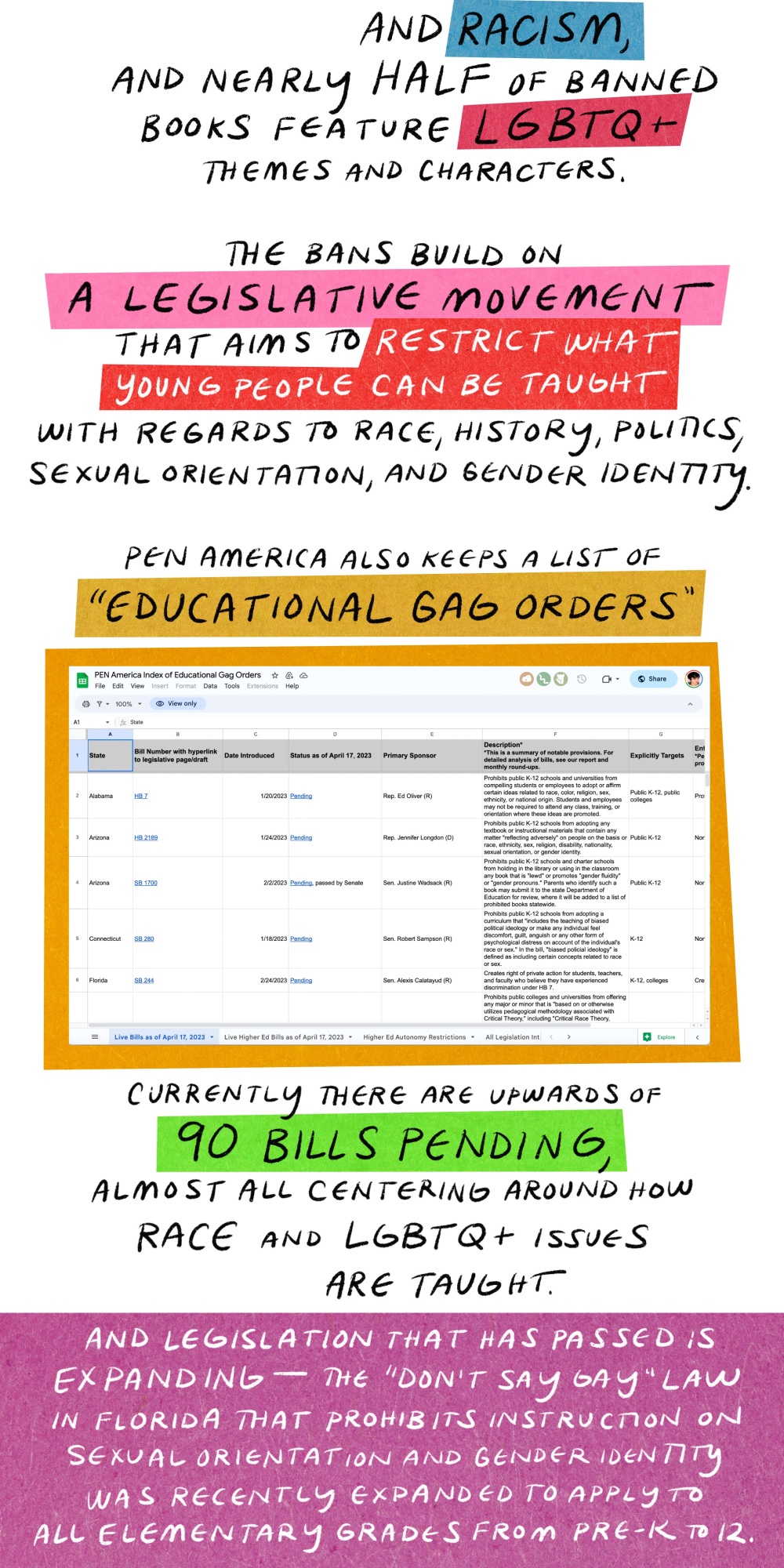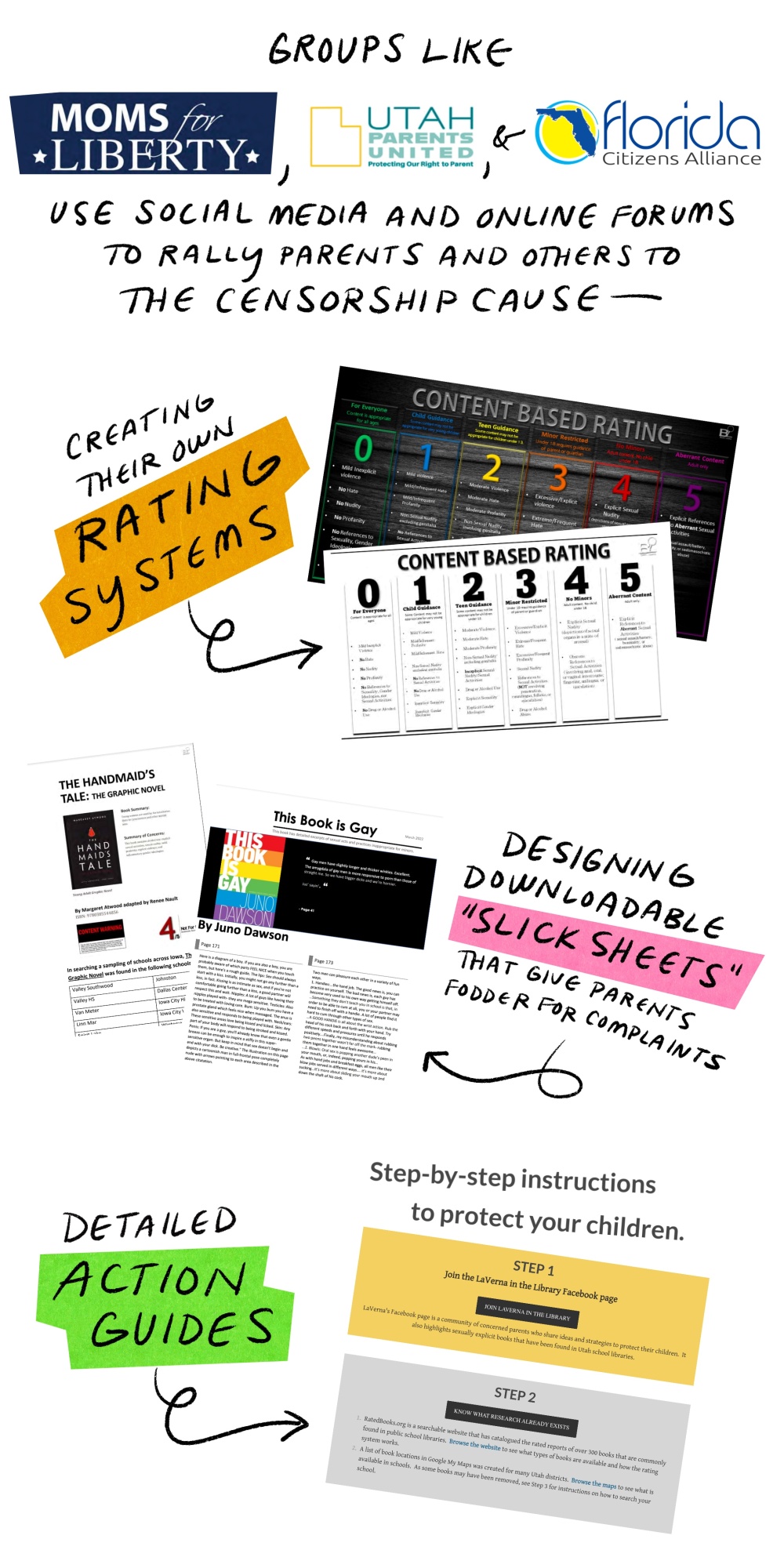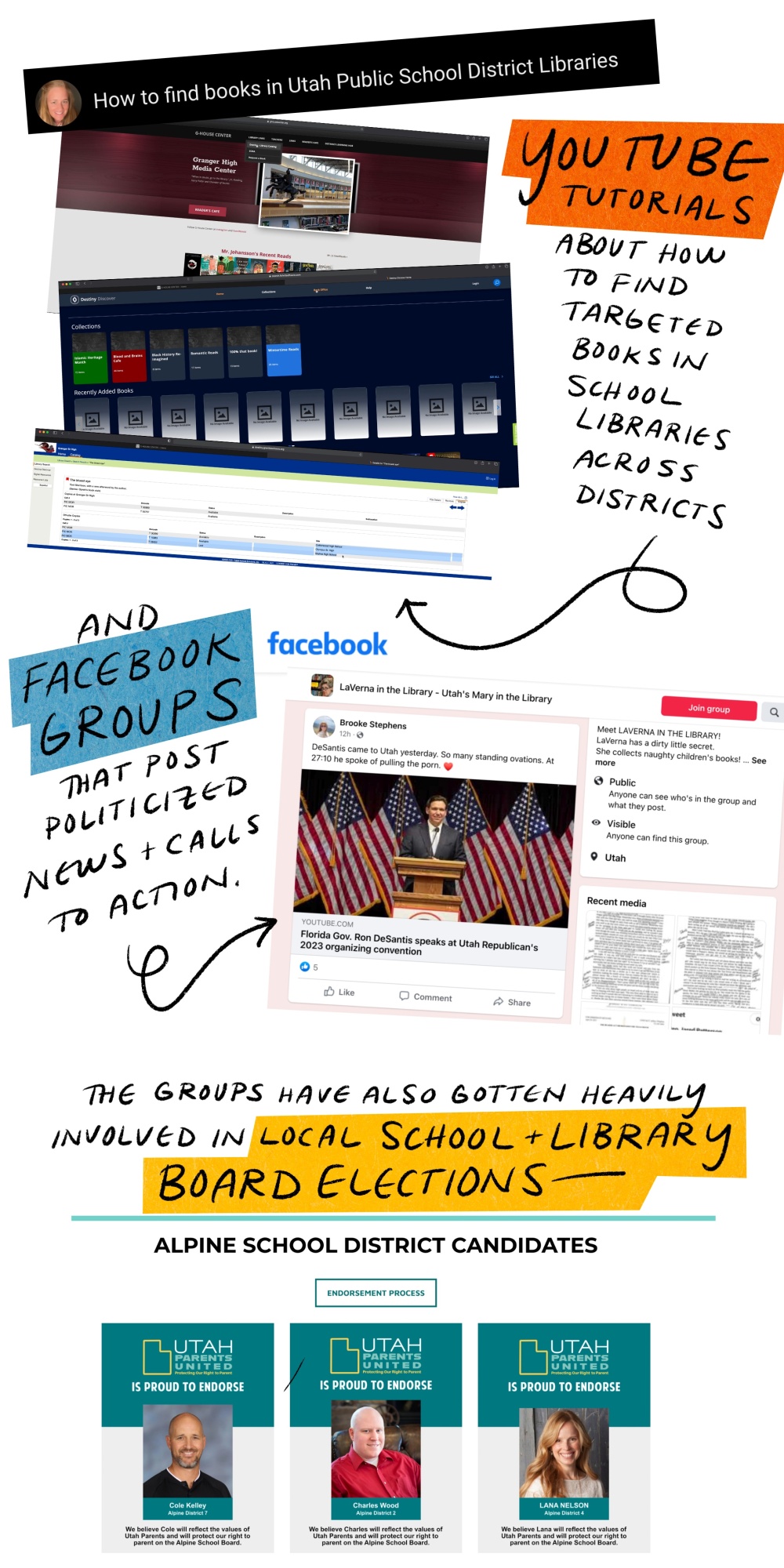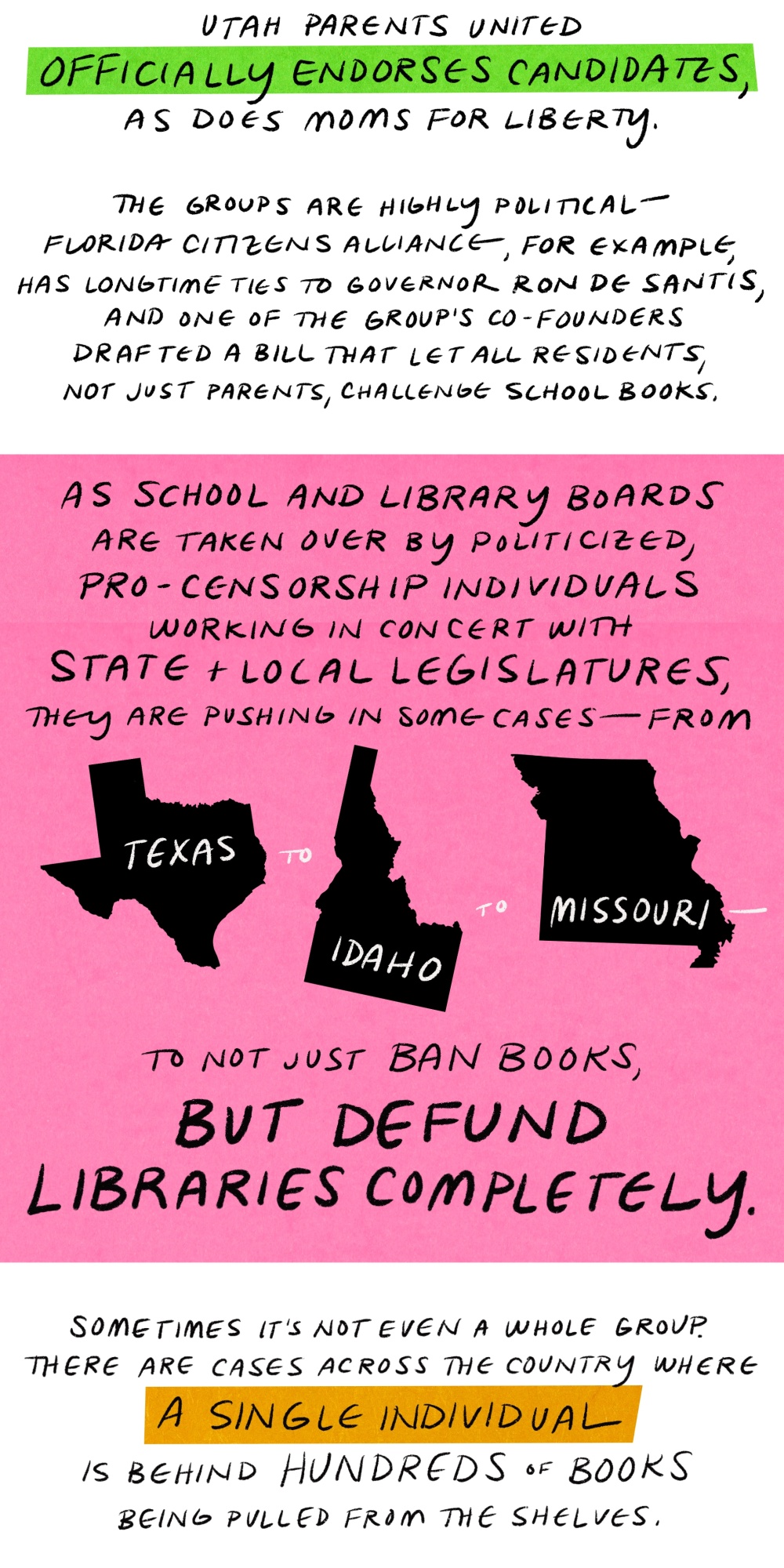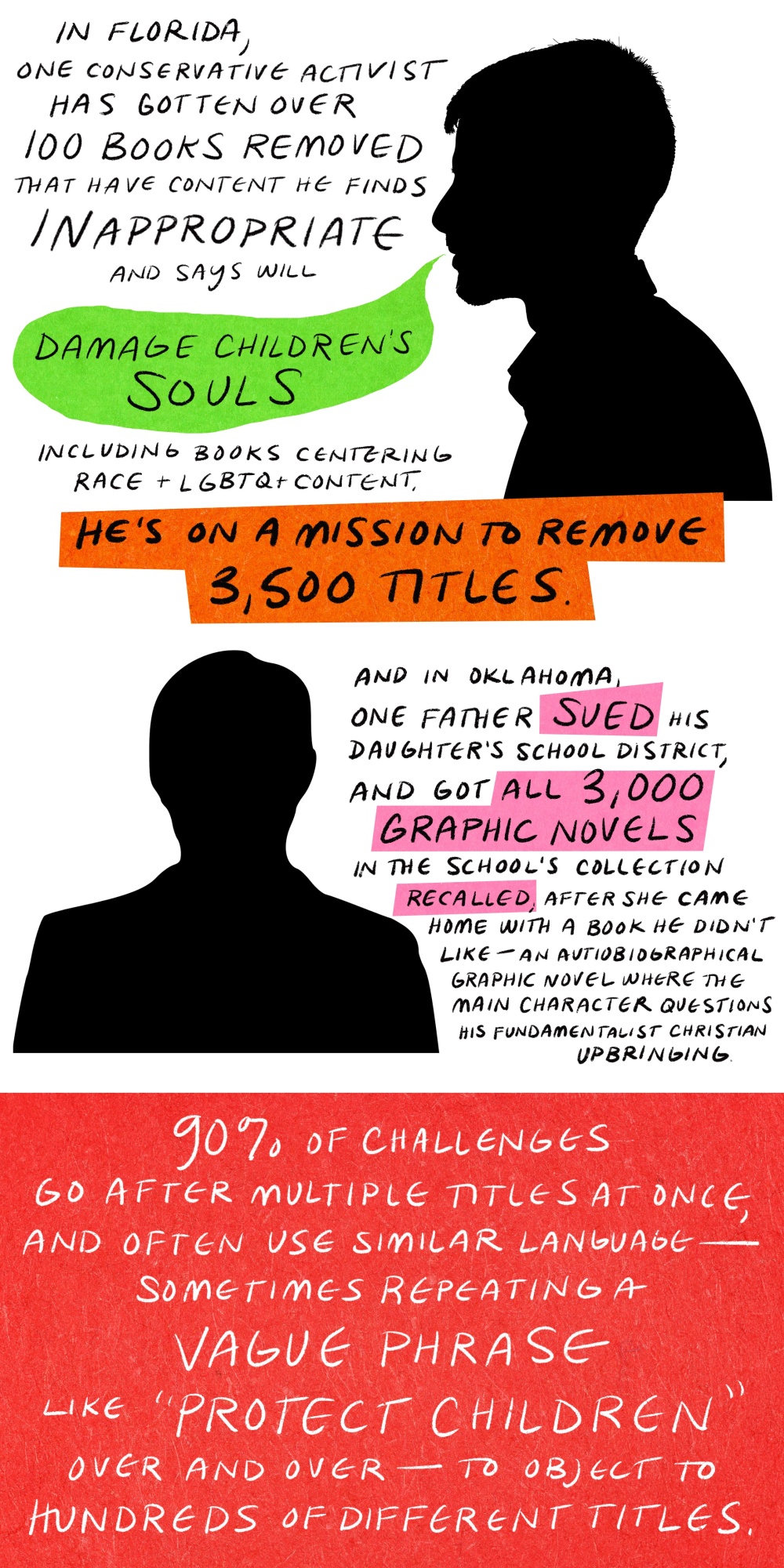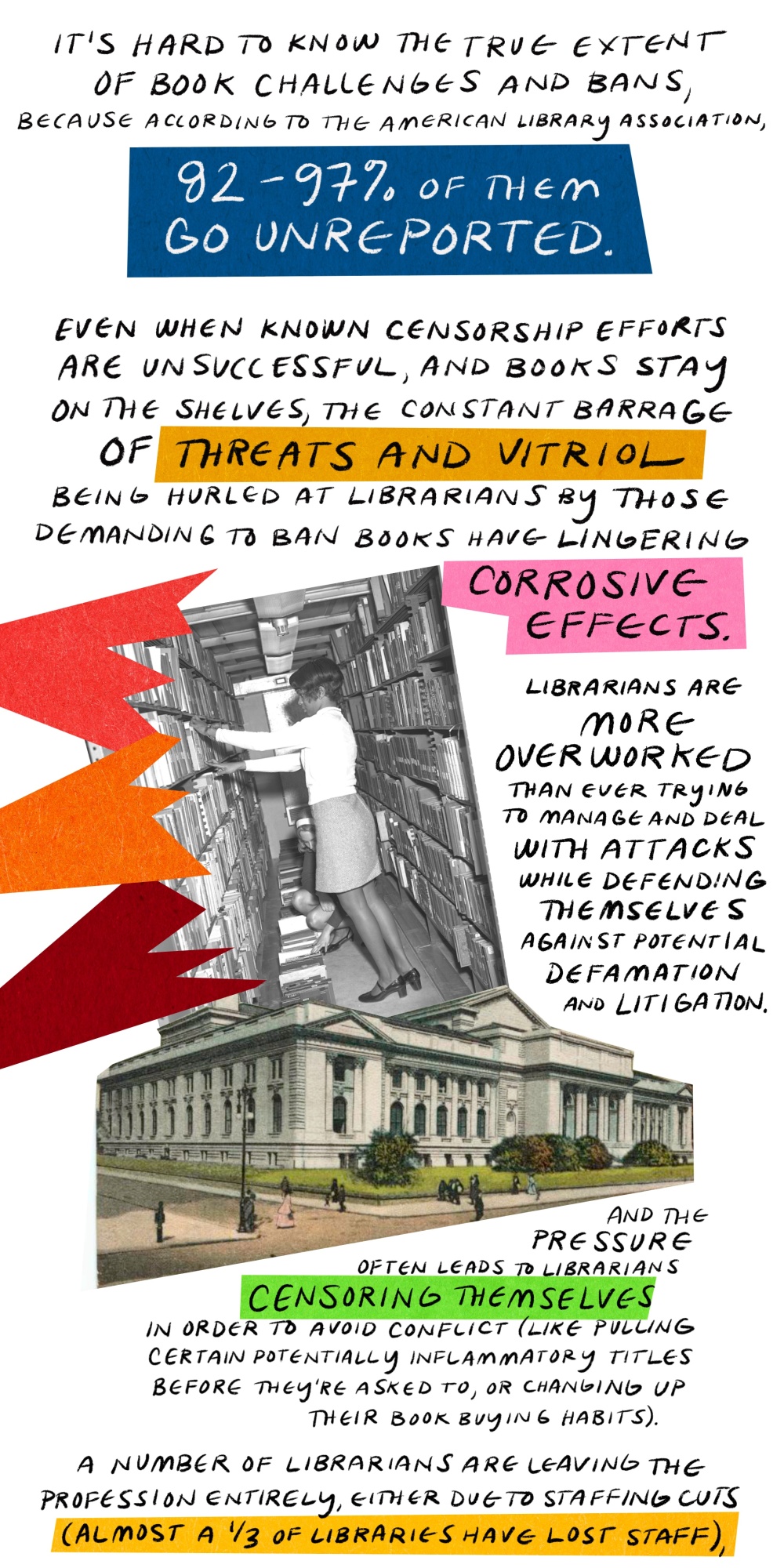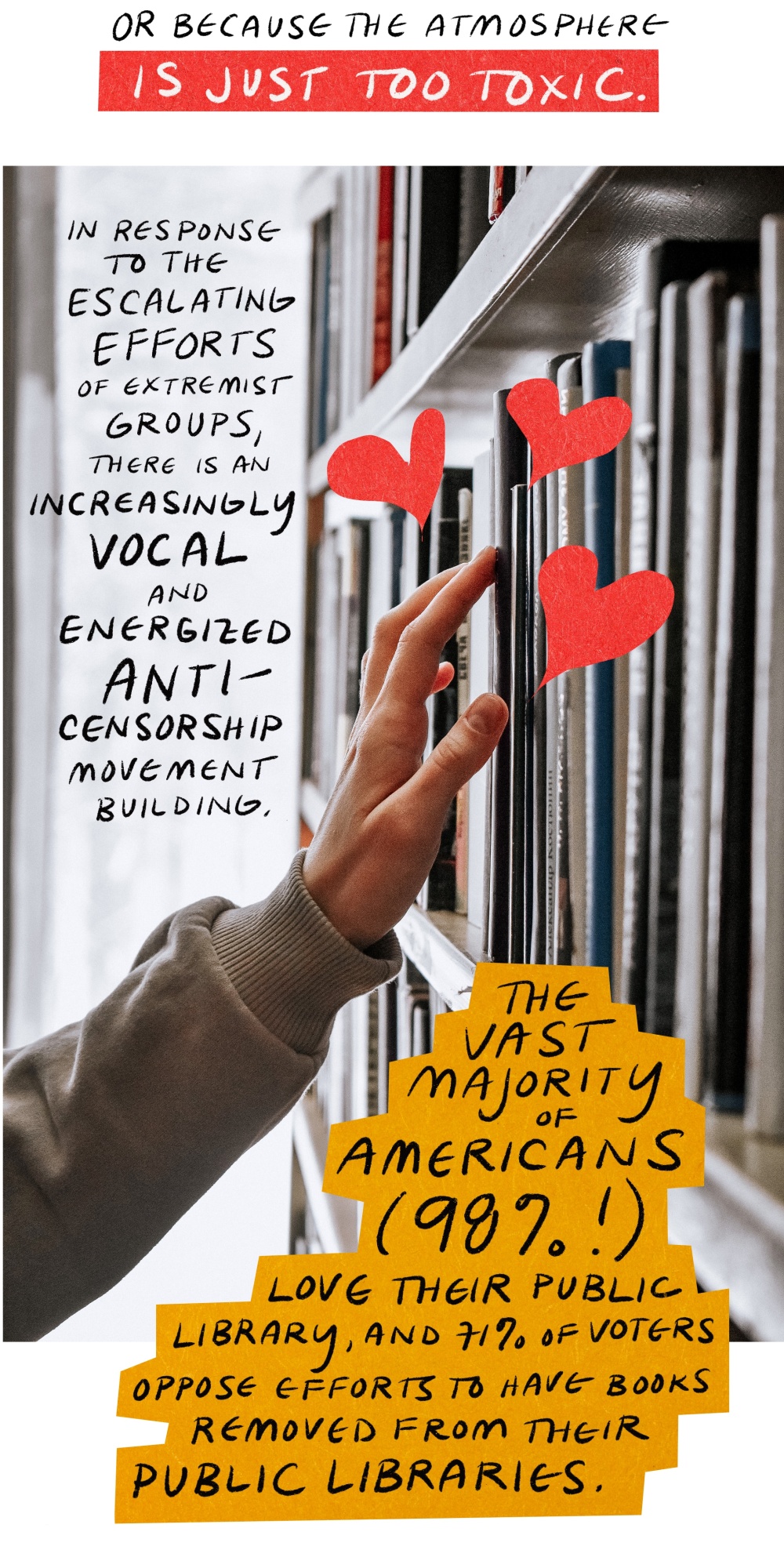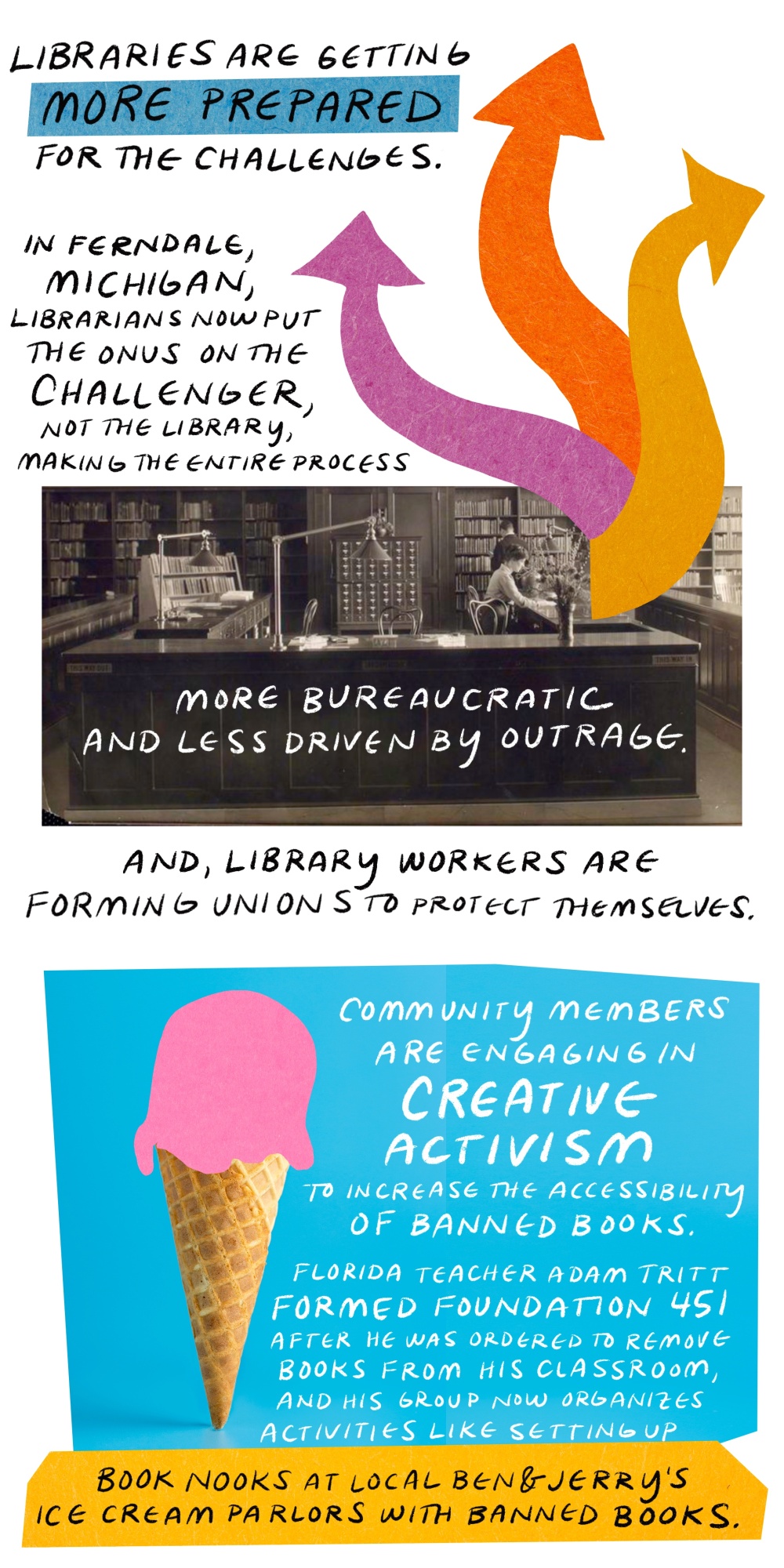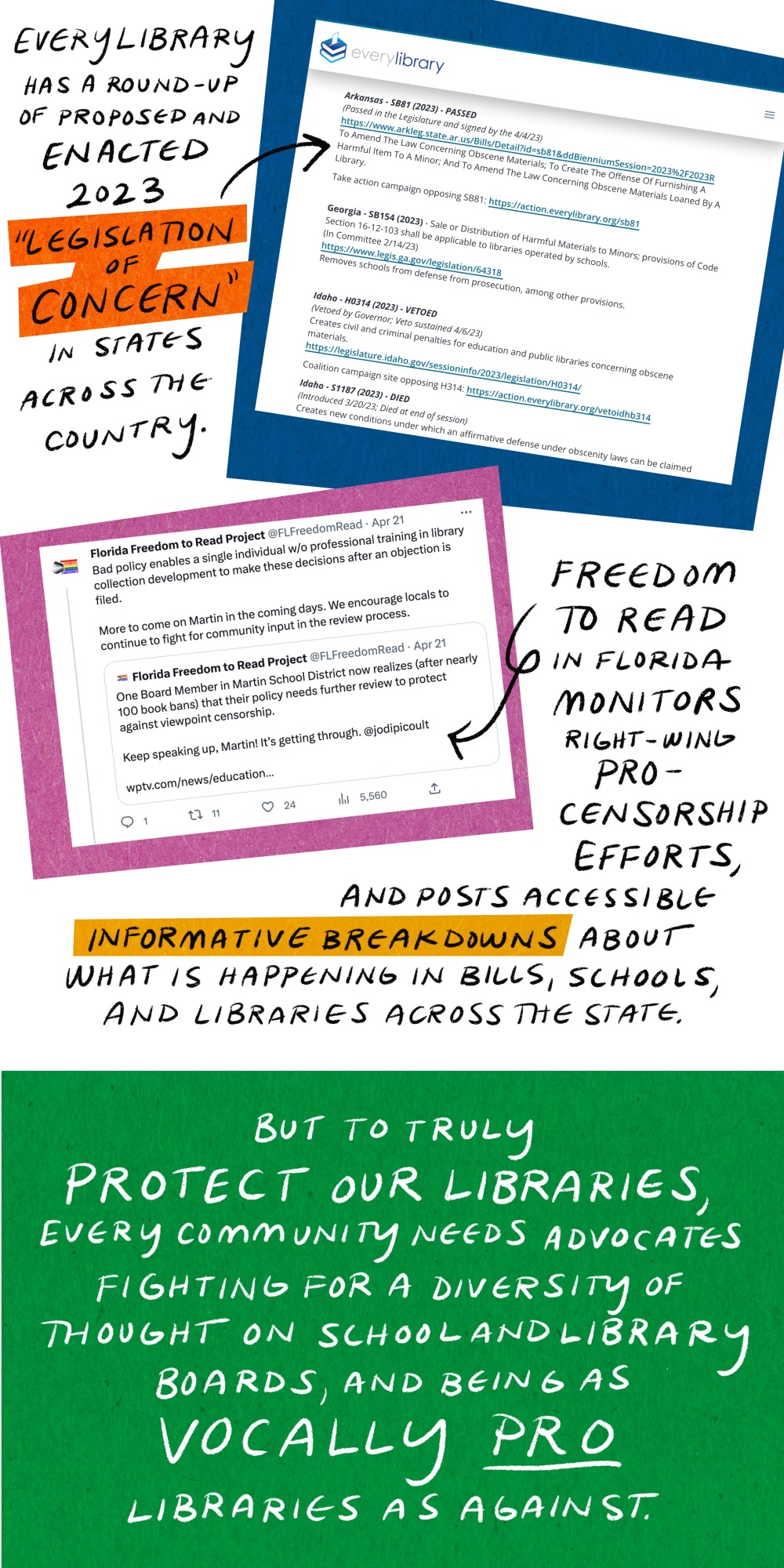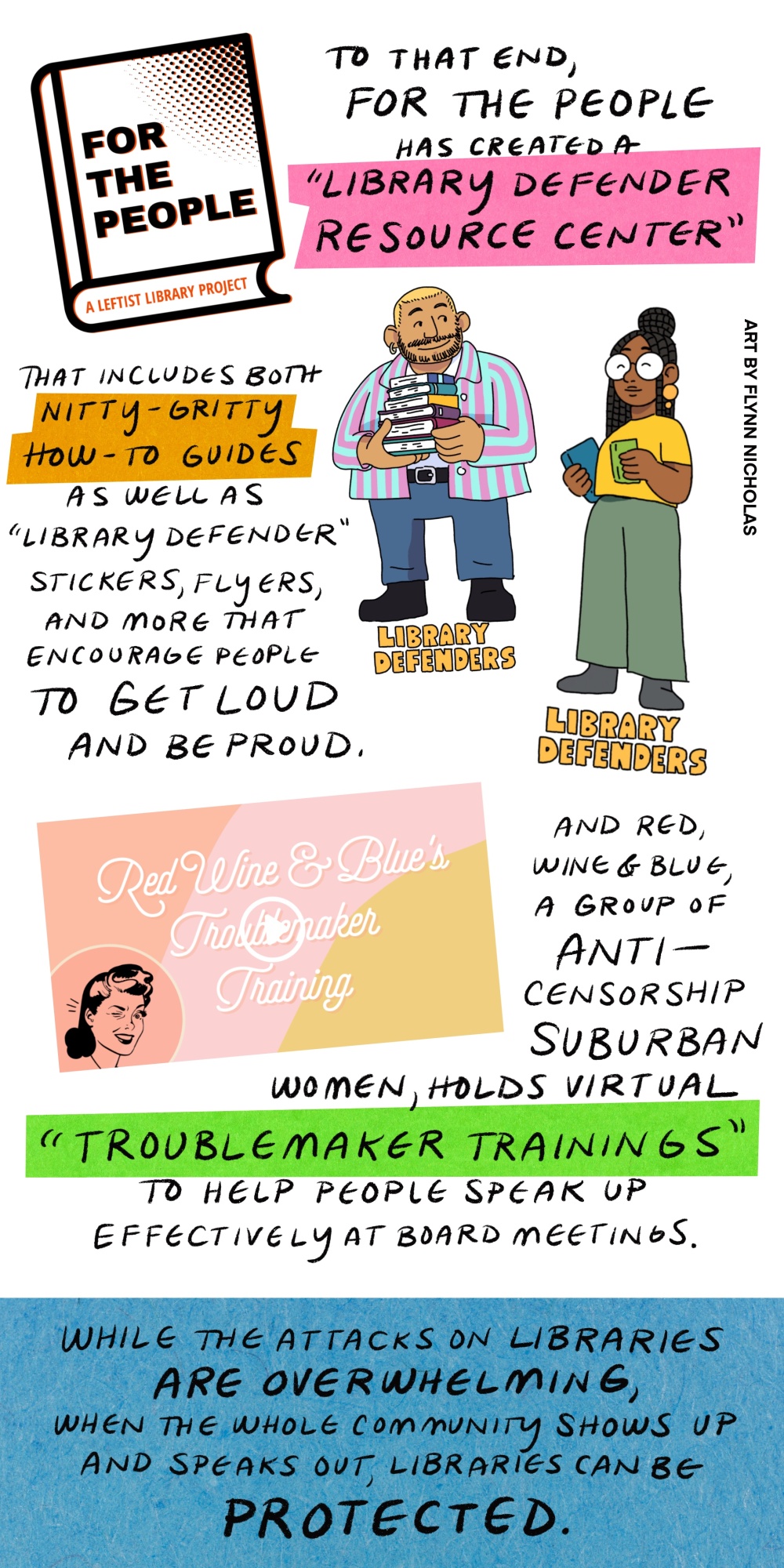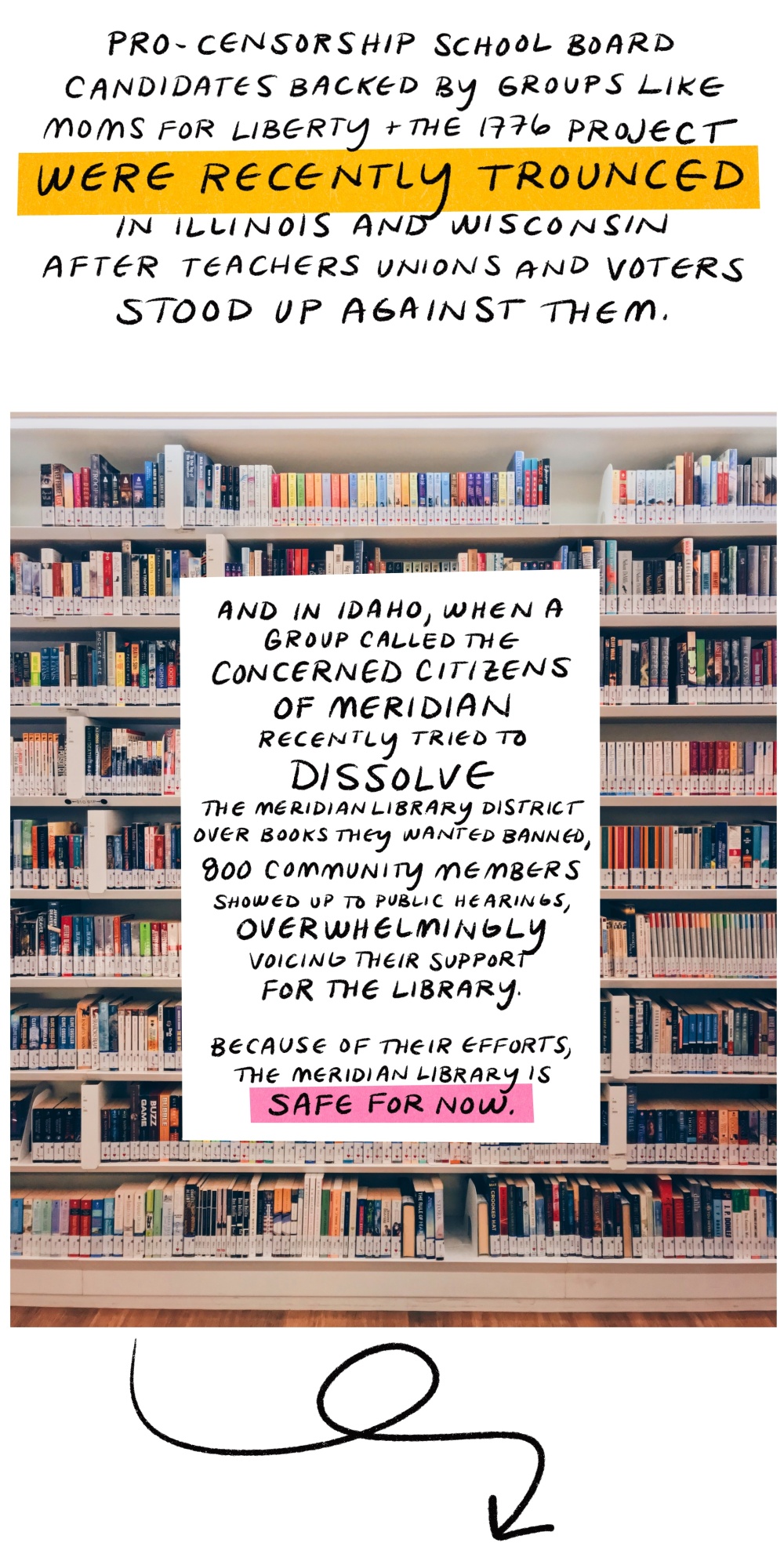 Curious as to what is happening with libraries in your city? Want to get involved?
Further Reading/Listening/Watching:
Ariel Aberg-Riger is a visual storyteller and the author of America Redux: Visual Stories from Our Dynamic History.
SOURCE: https://www.bloomberg.com/news/features/2023-04-26/how-to-protect-your-local-library-from-book-ban-campaigns