Last week, I wrote about many of the different scams that are happening to authors and their books – and having been a victim, this subject is dear to me.
But the biggest prevention takeaway though, was that if authors had been monitoring their book's prices on Amazon, this would have stopped 95% of the scams.
This is because the first sign of a book scam is the changing of a book's price without the author knowing it.
So, does this mean that authors need to check their book's price every day?
Well not anymore, because I created a free chrome plug-in that will do this for you and protect your book.
​Reader Scout: Review and price checker for author's books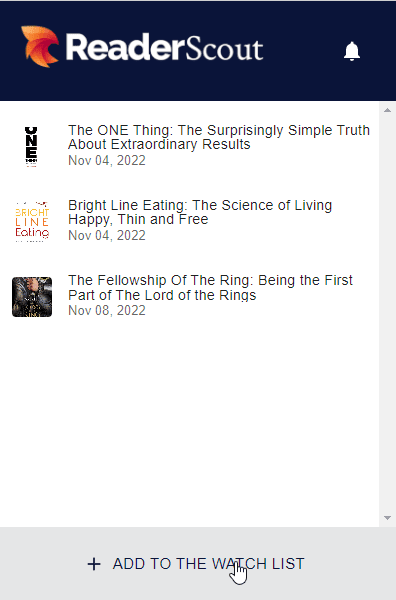 All you have to do is:
Download ReaderScout from the Chrome store for free
Go to any book you want to monitor on Amazon and click the Reader Scout icon which will add it to be monitored.
And that's it! ReaderScout will monitor your book and will let you know when your book's price has changed – thus helping you to stop scams faster than ever.
But that's not all…
ReaderScout will also let you know when you get a new review.
So, be sure to download ReaderScout – it only take 3 minutes.
This way, your book can be monitored for free and you can be protected.
Cheers,
Dave Chesson
Avid Book Scout
PS: After using it, let me know what you think. I might work to add more capabilities in the future, so long as authors are enjoying it.